Ma Wan Island is also known as Park Island. The large residential complex viewable from the harbor pier on the island was originally developed as a senior citizen retirement community but when sales were slow, the developers opened up the complex to everyone and it proved to be a great value for new families. Taking a trip to the Ma Wan island is only a 25-30 minute ferry ride from Pier 2 at Central Pier and only cost a few US dollars.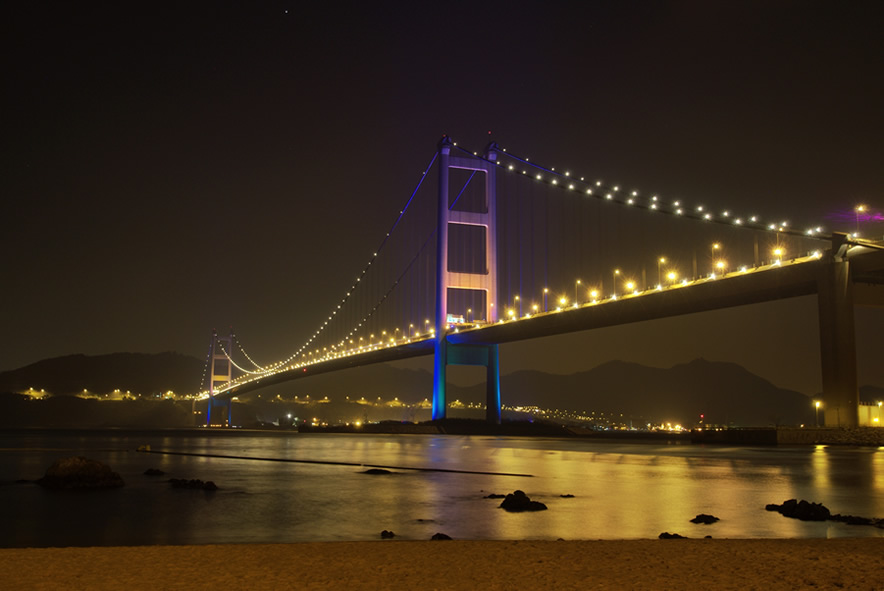 1) Pattaya Island Thai Restaurant
Many Hong Kong residents have never actually been to Ma Wan island where one can enjoy a quiet Thai dinner by the beach at Pattaya Island Thai Restaurant.

2) Oma's Kitchen
Of all places, in Hong Kong near the beach, you can enjoy a pretty legitimate German restaurant called Oma's Kitchen that serves geniune Schweinshaxe (pork knuckle). We've tried it, and it is sehr gut!

3) A quiet beach
If you're tired of the city and want to enjoy Hong Kong but not within the confines of your hotel room check out the beach on Ma Wan island.
Pro-Tip: The lights on the bridge go off at 11pm so if you want to take great photos with the colorful bridge, don't wait too late!

4) Noah's Ark
There is a life size Noah's Ark in Hong Kong and naturally, it's an amusement park for children. No really, below is a picture and for more information on the fun you can have, check out their site here.




5) Take a ferry ride!
There are a couple of ways to get to Park Island. One is via MTR to the nearby Tsing Yi MTR station and the other is via Ferry from the Central ferry port. Part of the whole Hong Kong experience is using the various ways of transportation that the locals use every day. You'll more than likely ride on the subway, the tram, the taxi's, and maybe even a bus or two. Make sure you ride on the boats while you're in town to make the trip complete!