1) Ladies Market
This is the default place to see when you visit the Mong Kok district. You have 3 full blocks of stalls that sell all kinds of clothing, purses, toys, bags, sunglasses, blank leather bound books, and other souvenir type items. You're more than welcome to bargain on the prices at the street stalls. Check out our HK tip on bargaining!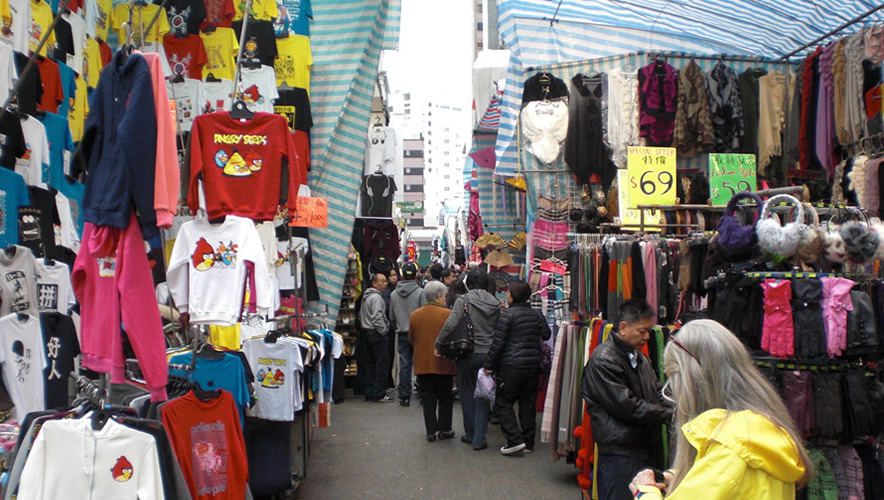 2) Shopping + Food
The Langham Place mall is unlike any mall in the US. It has one of the longest indoor escalators in the world under a colorful virtual sky that is lit up with LED lights at night, a very open shopping experience going down The Spiral which is an endless walkway that corkscrews downward with fun boutique shops all along the way, and a collection of mall restaurants and food shops that are better than most found in the US.
The exterior is paneled glass and the experience of seeing all the nearby buildings while riding on the escalator is quite surreal.
Additionally, the Langham Hotel is accessible via a small walkway and unbeknownst to many, there is an outdoor rooftop restaurant through a small door on the right as you walk to the hotel from the mall.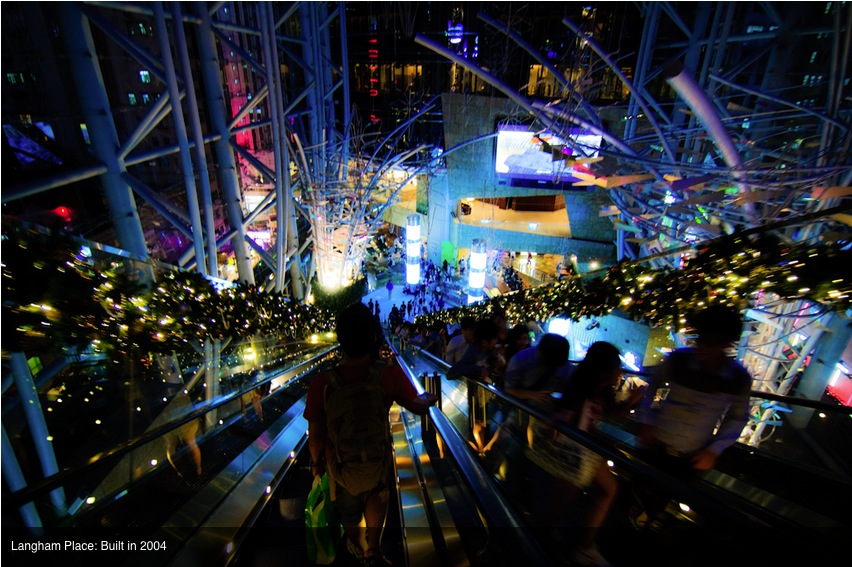 Image Source: theprotocity.com


3) The Cell Phone Mall!
For a myriad of gadgets you won't find at Best Buy or Target, there is the Sin Tat Plaza phone mall. Inside, you'll find a seemingly endless number of shops selling new, used, and even grey market mobile phones, tablets, phone cases, and other accessories. To get there, you'll want to exit the MTR from D2 and the mall is located at 83 Argyle Street, Mongkok.
Pro-Tip: Go up a floor or two to find the best deals. Often times the shops on lower levels are charged more rent and thus charge more for their goods. More Hong Kong tips can be found here.

4) Trendy Zone
If you have a soft spot for super cutesy stuff or have an interest in the latest youth oriented fashion, check out Trendy Zone.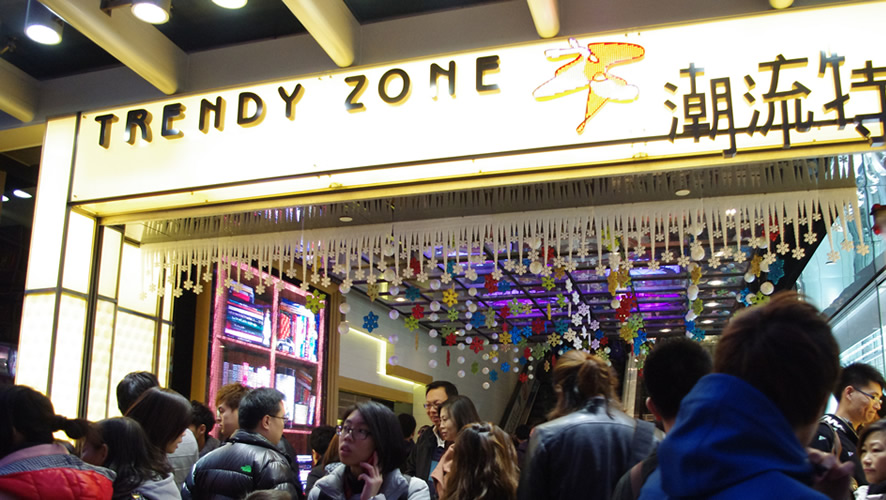 5) Argyle Centre
The Argyle Centre is a shopping paradise if you're young and adventurous with your sense of fashion. With a different store every 10 feet, you're bound to find something that fits your personal style or at least your mood for the next few hours.