1) The Peak
Naturally the most touristy thing to do is to head to the Peak Tower. The 120+ year old Peak Tram will take you up for a fee and you'll enjoy fantastic views of the HK harbor. Just make sure you go on a clear day or you'll be taking photos of haze. They're open from 7am to midnight so if you want to take night shots, plan ahead and take a jacket if it's winter time, it'll be chilly up there. The most fun way to get to the peak is via the Tram.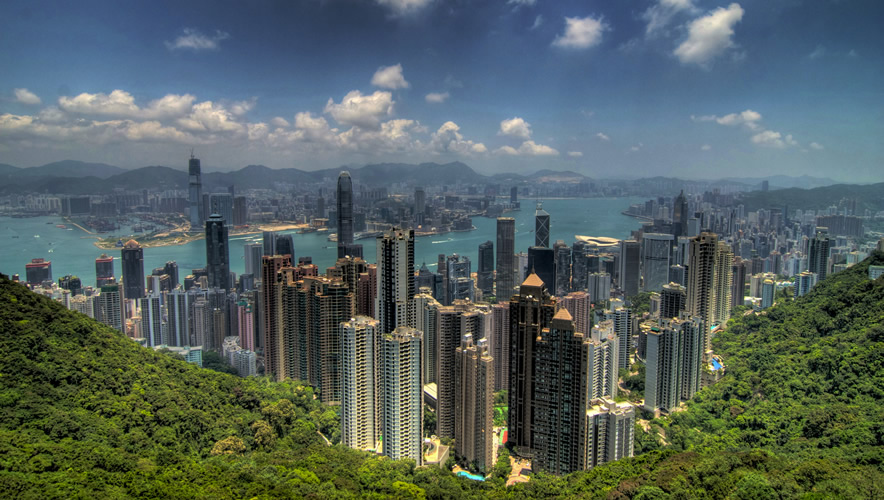 Source: travellingthere.com

And looking south - you'll see islands sprinkling across the ocean.





2) Sevva
Sevva is a rooftop bar that overlooks the harbor and most of downtown Central HK. They have dining, late night drinks, and a wrap around balcony that gives you a wide 180 degree perspective of nearly everything around.
Make no mistake, Sevva is a high class place so be sure to dress accordingly. At the very least, you'll need a decent shirt, jeans and shoes (no sandals, and the HK nightlife frowns on trainers). Located at the Prince's Building in Central.


Source: Conde Nast Traveller

3) Red Bar
You know what's always appreciated in a big city? A simple place to hang out and catch your breath from all the walking around. Sure, you could go to Starbucks or hole in the wall cafe but why not swing by IFC's rooftop public space next to the Red Bar. This outdoor space has comfortable furniture, shade, and is easily a place to relax and regroup your thoughts on where to go next. To get there, you'll want to head to IFC and go to the top floor from the Greyhound Cafe.



4) Escalators
The Central area is somewhat on a hill and instead of hiking up the hill, you can take a leisure escalator to the restaurants in the SOHO area. Use these escalators to cover a lot of ground quickly.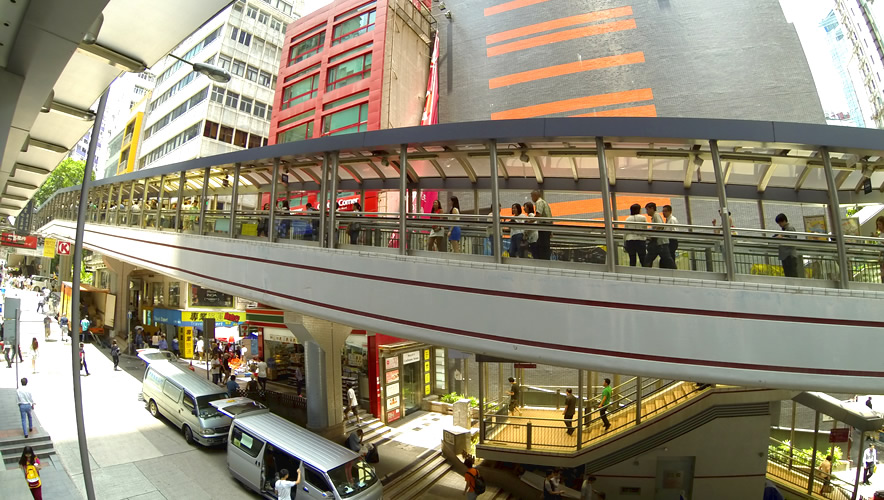 5) Lan Kwai Fong
This is THE place to party until the early morning. You'll find tons of expat friendly bars and restaurants where you can get around with English quite easily.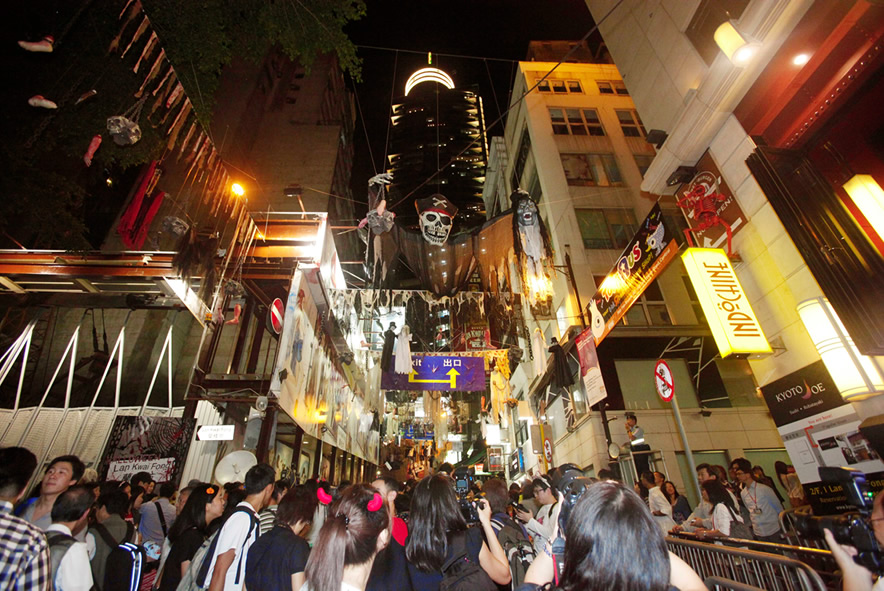 Location: Lan Kwai Fong, Central. Source: lankwaifong.com